Sherry Riesner
Agent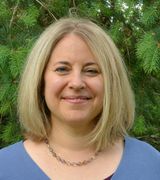 Sherry Riesner is a real estate broker with clients including first time buyers, who find her very helpful in selecting properties that meet their needs, and navigating the steps to acquiring their first home. Investors find her network of contacts and knowledge of finance options and investment opportunities a valuable resource as they build a portfolio of rental property for long-term wealth building.
Before moving to Washington state from Philadelphia in 2013, Sherry held a Pennsylvania real estate license for 8 years and was previously affiliated with a Keller Williams office in the Philadelphia area.
Sherry is also a real estate investor and manages her own rental properties. She is an active member of the Real Estate Association of Puget Sound (REAPS), our regional chapter of the National Real Estate Investors Association; and RHA, the Rental Housing Association of Washington. In addition, she is co-leader for Nextdoor.com for the Steilacoom/Lakewood area, a private social network for neighbors in a community "to build happier, safer neighborhoods to call home."
Sherry excels at identifying and cultivating contacts and strategic partnerships. With almost 20 years experience in marketing, business development, and client services, she has been called "uncommonly good" at connecting people. Sherry's talents include lead generation and business development, using online and "face to face" marketing.
Sherry's previous work in Philadelphia also helped people and organizations evaluate smart investments in solar and energy efficiency. Sherry was a leader in the Philadelphia area green building community, and chair of the residential committee of the Delaware Valley Green Building Council, a chapter of the US Green Building Council.
Specialties include: Real estate, investment, financing; homes, rental properties, multifamily; marketing, business development; note buying, note selling; distressed 1st and 2nd mortgages.